Charity Auction:
All proceeds will be donated the Calgary Women's Emergency Shelter.
This holiday season iCube Development is auctioning a new fully assembled Napoleon Rogue SE 625 5-Burner 88,500 BTU Propane Gas Grill with Infrared Rear and Side Burner.
iCube Development will provide free delivery (within Calgary City Limits) to the winner. 100% of the auction proceeds will be donated to the Calgary Women's Emergency Shelter. The Rogue SE 625 barbecue has an MSRP of $1950.00.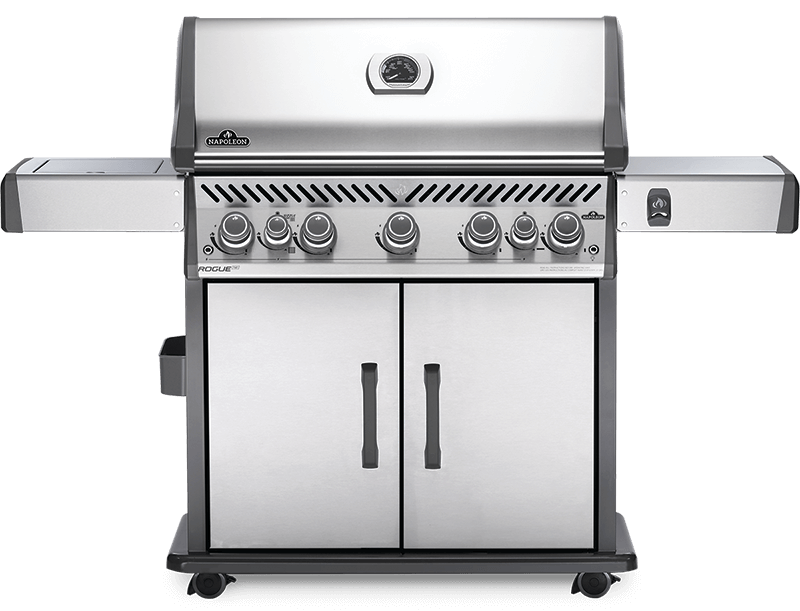 Questions & Answers:
Is my bid anonymous?
Yes, personal details are not published.
Can I bid more than once?
Yes, you can place a bid as many times as you want. Additional bids must be greater than the current high bid.
Who built the barbecue?
The technicians at iCube Development (Calgary) Ltd. built the barbecue.
Does the barbecue have warranty?
The barbecue was purchased by iCube Development. The original purchase receipt will be provided to the auction winner. Napoleon provides a 15 Year Bumper to Bumper Warranty.
I have placed a bid and the high bid has not changed, why?
If you place a bid you must confirm your bid by following the instructions sent to your e-mail address. Bids which are unconfirmed are considered invalid.
Special Thanks:
This would not be possible without you and your employer!
On behalf of all of us at iCube Development (Calgary) Ltd., we would like to thank all of our clients who participated in this charitable auction.
This Code Is Free:
We would be happy to provide this tool free of charge.
If you or your employer wish to obtain this online auction solution for your own charitable purposes please e-mail support@icubedev.com.
Auction Status:
Review real-time auction status.
Confirmed High Bid: $2000.00
Action Ends: Dec 16, 2022 17:00
Time Remaining:

Loading...